How I Met Your Mother is one of the best shows on television right now and, in a television landscape where the elite are defined by dramas (Mad Men, Dexter, LOST, Friday Night Lights…), the fact that HIMYM is still among the top shows (with a laugh track no less!) is nothing short of incredible. Its wonderful writing, unique story-telling methods, and pitch-perfect actors combine to form a show with genuine laughs, characters, and human moments. Its Arrested Development meets Friends, and I can't get enough of it.
This season has been utterly fantastic, with only a few episodes approaching subpar for the series. It's also advanced the plot of Ted Mosby actually finding his mother more than the other four seasons combined. Message boards across the Information Superhighway® featured a number of users who were positive that the anonymous mother was Rachel Bilson (who would have made an excellent choice) but, as we saw this week, the ex-OC-star was a red herring. The mother's identity remains a mystery.
Figuring out this mystery is not an easy thing to do. At this point, the choice has to be perfect. Think about it: Ted Mosby has dated Robin Scherbatsky (Cobie Smulders) and Stella Zinman (Sarah Chalke), and even briefly courted Amy Adams (the one who made Enchanted halfway bearable), yet none of those worked out. So it has to be someone better than Robin, an amazingly awesome character who (despite the first episode) we all assumed was the one, better than Amy Adams, who continually dazzles critics and is often singled out from asstastic movies as the one shining point, and better than Stella, who starred on Scrubs as Elliot (who was arguably the most perfect combination of smart, funny, sexy, and vulnerable ever to appear on TV).
So, what are the qualifications? Well, the actress who ultimately plays the mother has to be:
1) Someone recognizable. After the recent guests and the shows popularity, the days of Victoria from Season 1 are long gone.
2) Someone already likable. Similar to the first requirement, the actress has to be someone well-liked by TV audiences. After Robin and Ted broke up, I was disappointed and ready to attack the next girl who Ted dared to date; after all, how could she compare to Robin?? But then Sarah Chalke appeared and all was forgiven. She carried the likability from her (ongoing) stint as Elliot on Scrubs onto the show, and it worked wonders. There was no need for writers to try to make her uber-awesome or ideal – she had been doing that for seven years already.
3) Someone the right age (Ted Mosby just turned 30). This seems fairly obvious, but it does make the search that much more difficult. Sophie Marceau is amazing, but she's also out of the age range. On the other edge of the spectrum, Keira Knightley  might pass the "half your age +7" rule, but her dating Ted would be all kinds of creepers.
As you can see, this is not an easy decision. But it's one that I wanted to figure out, with the help of Jay-Jay Trubs. Here are some possibilities: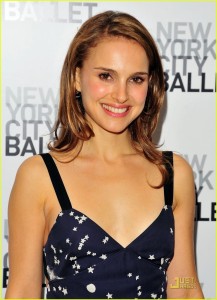 Natalie Portman
Why it might be her: Ummmm…It's Natalie Portman and she's perfect. *shakes head*
Why it's probably not: It might be hard for her to jump from film to TV, especially if it's something other than a small (near-cameo) role.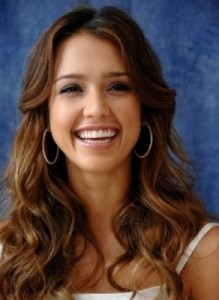 Jessica Alba
Why it might be her: Jessica Alba is hot (especially Into the Blue Jessica Alba. Yeah, that's right, I watched the movie. I even own it! BAM!). Plus she made a foray into TV on The Office (another great show) and could probably use a break from filming a Meet the Fockers sequel. For reals.
Why it's probably not: Jessica Alba is not the shiniest coin in the fountain and makes Hayden Christensen's acting seem decent by comparison. She's got nothing to offer HIMYM but looks, and there are plenty of actresses who can do more. I mean, if we're going on hotness, why not just get that girl from Time Crimes. Oh yeah, and one more thing: Jessica Alba is not funny. She's a beautiful woman who has been told that she is funny, which is all kinds of worse.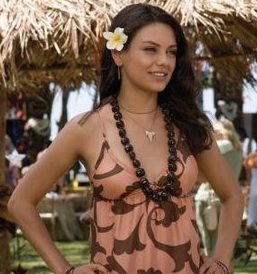 Mila Kunis
Why it might be her: Mila Kunis is (obviously) attractive, but she's also hilarious. She was wonderful in Forgetting Sarah Marshall (which also starred Jason Segel), she's the right age, and would make an ideal choice…with one possible exception.
Why it might not be her: Kunis was wonderful as Rachel Jansen in Sarah Marshall, but most people still remember her as Jackie from That 70s Show. Rachel was awesome, Jackie was annoying. That would probably be the only hesitation (other than scheduling conflicts).
Those actresses definitely all have potential. However, they didn't make the cut.
As near as Jared and I can figure (after much discussion and debate), there are two finalists who would be fantastic: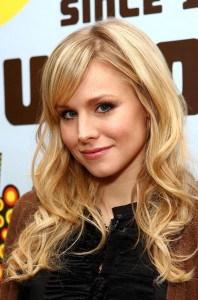 Kristen Bell
Why it could easily be her: Kristen Bell was also in Forgetting Sarah Marshall, and she was also hilarious. She is beautiful, has great comedic timing, and was born in 1980. Jackpot!
The other one (and my personal favorite):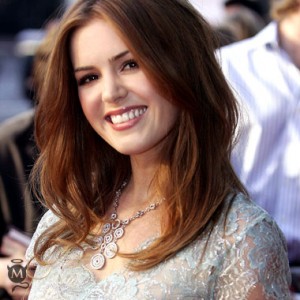 Isla Fisher
Why it could easily be her: She's a cutie and, while she was great in Wedding Crashers (her breakout role) she was also wonderful in The Lookout (talk about underrated film!). HIMYM has had its share of dramatic moments, and someone like Fisher would have no problem playing an actual character rather than a face that appears for the first time on the final episode of the series. She's funny, genuine, and has just enough of a low profile to be a wonderful unexpected surprise.
Much like Lily's "front porch test," I could easily see her with the rest of the gang at McLaren's. I hope it's Fisher, but knowing HIMYM it will probably be someone I've never even considered…and who's better than I could have ever imagined.