This story is utterly fascinating; like easily the most fascinating story of 2013.
For me, the comments about the story are just as much fun as the story itself. Everything about this piece is online: Investigated by Deadspin, involving a fake person only made possible by the Internet, and now the forums are destroying the absolute JOKE that is the attempted spin by Te'o and Notre Dame.
For me, this is especially enjoyable because I can laugh at all the comments because she never existed. It's a comedy free pass! As for Te'o, I have no sympathy for someone who repeatedly lies, regardless of the reason.
So, in terms of the humor, I've been scouring the comments pages of different sites.
These were my favorite (often inappropriate) comments from Deadspin, Reddit, Fark, and Bucknuts. Kudos to all!
– Nosuch Dame
– "Manti wasn't missing tackles in the BCS Title Game, he was just hugging his girlfriend."
– "Manti Te'o changed his relationship status to 'It's Complicated'"
– "Manti Te'o may have just pulled the 3rd grade "I have a girlfriend. She just goes to another school," prank on the entire United States."
– "Oh, man. That's so tough. How'd she die?"
(Simultaneously)
Manti's Dad: "Car crash."
Manti: "Leukemia."
…
Slowly look at each other.
– "Twist: Online gf was his grandma this whole time."
– "Jim Tressel knew about Manti Teo's fake girlfriend last April"
– "Uh-oh, Spaghett-Te'o."
– "What if I told you a Heisman-candidate linebacker fooled us into thinking he could tackle? "Manti Te'o: The Lyin' Hawaiian" A new 30 for 30 film by ESPN"
– "I can't describe her…" Technically he was telling the truth. "Sort of tall. With… hair. And wears t-shirts sometimes?"
– "AJ McCarron's girlfriend was so hot that Manti Te'o's girlfriend ceased to exist"
– "Manti Te'o's Dead Girlfriend is the name of my fantasy football team next year."
Remember Tebowing? This is Te'o-ing: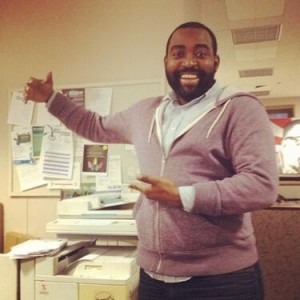 This shirt is actually kind of inspirational: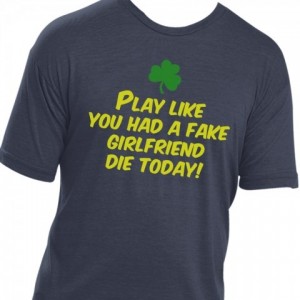 Loving this: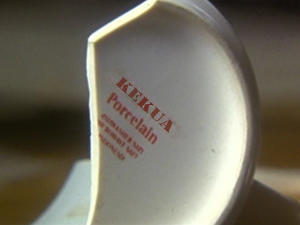 And, because this never gets old: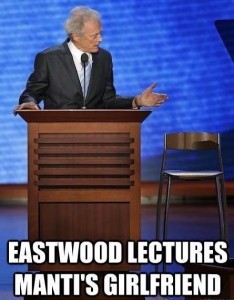 And finally, because I'm a petty man, let me just say this: Since the world flipped a collective shit over Jim Tressel covering up the fact that his players sold their own equipment for money, we've had:
• Manti Te'o's fake girlfriend
• Jerry Freaking Sandusky
• Miami boosters paying for abortions for Miami football players
• Oregon paying $25,000 for LaMichael James to be steered toward them
Just saying that perspective is a wonderful thing.
Oh, and one more thing: My favorite Te'o gif of all time–truly a work of art.